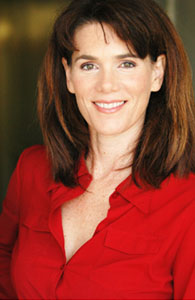 Marybeth is the middle of seven children and was born and raised in New York. She was drawn to metaphysics at a young age which was encouraged by her Irish grandmother. They would discuss Angels, energy fields, astrology, herbs, crystals and other forms of alternative healing modalities. As a child she remembers feeling that if she put her hands on someone who was ill she could heal them, which later led to her energy healing training and Level 2 Reiki Healer status. Marybeth demonstrated her gift of reading energy very early on. She would easily pick up on other's energy and would tell her mother and/or siblings if the person around them was 'good' or 'bad.'
As she grew, so did her gifts and she began to 'know' the outcome of events, feel unseen energy in the room and talk with her Guardian Angels, which her family later discovered was what she meant when she said she had been playing with her 'best friends.'
During her teens, Marybeth stopped telling those around her what she was feeling and 'knowing' since it wasn't generally received with enthusiasm. It wasn't until her late twenties that Marybeth reconnected and began actively working with her Guardian Angels to put her gifts to use. She gave Angel readings, counseled individuals on difficult life situations and aided those who needed comfort on the death of a loved one through spiritual mediumship. She also began giving motivational seminars, providing inspiration and guidance to people navigating their spiritual and life journeys.
Before leaving New York, Marybeth added an MBA to her Bachelor degree in Management & Marketing and began using her natural comic skills in another healing endeavor – stand up comedy. She recognized the powerful healing properties of laughter and continues to use it in all of her healing methods. Comedy brought Marybeth to California where she received an invitation to perform stand up comedy on the RMS Queen Mary in Long Beach, CA. While on the famously haunted ship, she discovered another metaphysical love – paranormal investigation. Marybeth explored the ship from end to end which led to her appearance on the Travel Channel's hit television show, "Most Haunted" where she led a séance connecting with the ship's spirits. She was also the featured Angel reader at their 2006 GhostFest convention.
Making her new home in California, Marybeth connected with wonderful teachers who expanded her knowledge and understanding of the metaphysical world. As is typical when journeying on the correct life path, she was surrounded by opportunities to hone her skills by working with spirit circles, conducting past life regressions and crossing over energies into the light while continuing her individual healing consultations, motivational speaking engagements and Angel seminars.
Today, Marybeth is in great demand as a spiritual life coach, past life regression guide, Angel reader, paranormal investigator and spiritual medium for clients around the world. Her gentle spirit and warm candor delivered with her natural humor is evident in her readings, Angel classes and motivational seminars. Marybeth uses her gifts of clairvoyance, clairsentience, clairaudience and claircognizance to assist in connecting with the Angels so that her clients receive the clearest channeled information from the Divine.